Rebuilding Together Boston's pursuit of social justice has always been part of our work as we support our neighbors in need with critical housing repairs and safe and healthy updates. We can always do better. This year, Rebuilding Together Boston examined how we could be better partners to the communities we serve. This ongoing work includes the shaping of a Diversity, Equity, and Inclusion Statement of Commitment. Read the full DEI Commitment letter here.
Mission: Repairing homes, revitalizing communities, rebuilding lives.
Vision: Safe homes and communities for everyone.
Mission and History
Rebuilding Together® Boston (RTB) is the Boston affiliate of Rebuilding Together, a national organization that renovates houses of people unable to pay for essential home repairs and much-needed updates. Non-profit organizations that own their own facilities are also eligible for RTB's assistance. There is no cost to the recipients.
RTB organizes and collaborates with skilled workers, tradespeople, volunteers, and other community members and non-profit organizations to meet the pressing needs of our communities through:
preserving affordable housing
stabilizing neighborhoods
providing safety, security and independence to our clients
reducing the risk of homelessness
RTB recipients own their home or facility, but they can not afford to pay for critical repairs due to many factors beyond their control. These include rising property taxes; fixed incomes that have not keep pace with the cost of living; and loss of income or financial hardship resulting from medical emergencies or advancing age.
Since our founding in 1991, RTB has completed over 400 renovation projects (often top to bottom major repairs for an estimated total value of over $7 million). We rely on financial support from individual contributors, foundations, and corporations to carry out RTB's mission. At present, the organization receives no funding from government agencies.
We also rely on donations of goods and services from corporations and other vendors. These donations bring in four dollars of additional value for every dollar RTB spends on repair/renovation work. RTB succeeds because it is "people helping people," in keeping with the great American tradition of "barn raising" by friends and neighbors.
We are thrilled to be recognized by the Cummings Foundation in 2019/20 as one of the 100 for 100K. These funds will allow us to develop our capacity to meet the growing need of low income and moderate income Boston homeowners.
Read stories from RTB recipients in Boston and apply for your home or non-profit to receive relief.
Learn More
Learn more about our history and mission, staff and board members, Stories, Sponsors and FAQs.
Reach Out
Stay up to date on our latest events and read about recent RTB projects and volunteers in the news.
The Latest
Programs and Services
Recipients of RTB services are chosen without regard to race, religion, ethnicity, age or gender. We use income guidelines from the U.S. Department of Housing and Urban Development as one guide in helping to determine the qualifications of applicants.
Some of the organizations served through our programs include the New England Center for Homeless Veterans; Project Hope; Little Brothers Friends of the Elderly; AIDS Action; Brookview House; Dorchester Nazarene Compassionate Care Center; and, Greenwood Church.
RTB offers three programs of service:
Join our largest service day effort of the year.
Seeking skilled tradespeople for all service days.
Work with us to meet the pressing health and safety needs of our senior communities through the Safe at Home Program.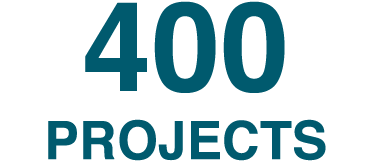 Board Members & Staff
Staff
Karen Clay, Executive Director


Board of Directors
John Berman, Marcus Partners
Jeff Bonner, Sterling National Bank
Travis DeMar, Co-Chair, Bowdoin Group
Bill Duke, Dassault Systemes
John Fisher, Lincoln Property Company
Sherri Lowe, SEL Consulting
Neil McCullagh, Corcoran Center for Real Estate and Urban Action
Chris Pedersen, Grand Circle Corporation
Michael Potter, Jones Lang LaSalle Americas, Inc
Caroline Staudt, Compass Real Estate
Megan Riccardi, Sophos
Testimonials
"I became involved with RTB in its first year in Boston when it was known as Christmas in April. The program is compelling -- working together with skilled and unskilled volunteers to keep people safe and warm in their homes. On one day, we have made an impact on a single home and on entire neighborhoods. Time and time again I saw lives of homeowners and volunteers greatly enriched by a single day of helping. And, for me, the best part of each rebuilding day is the hug received from the homeowner."

- Steve Sousa, volunteer and past Board member
"I enjoyed the replacement of my windows. I had so much air coming through and loss of energy that I immediately felt the difference once (they were) installed. I want to thank all involved. They did a fantastic job and worked as a team. Everyone was so professional and very friendly. I could not have felt so comfortable around strangers. I am not a church person but I thank G-d for the goodness and kindness that was given to me."
- Dorchester homeowner
"Without the help of RT Boston, both projects, which were greatly needed, would not have occurred. These areas are more functional and look better, brighter, and more cheerful, and they are a moral support to the veterans we support. It demonstrates to them that we have a supportive community that truly cares about their needs. The veterans, staff, and Board of Directors of NECHV are extremely grateful to Rebuilding Together (RT) Boston for their overwhelming support and friendship this year, and we all appreciate the fine renovations that help us further our mission."

- New England Center for Homeless Veterans
"The volunteers worked so hard to make me happy. They did a great job all in one day…the repairs they made were huge. All were appreciated by my family and me."

- Jamaica Plain Homeowner
"...The NECHV would like to express its appreciation, not only to RT Boston, but also to the many companies and organizations that provided contributions and volunteer support. RT Boston has indeed helped our organization in a substantial way that is to be commended and will always remain appreciated by all the veterans we serve. Thank you."

- New England Center for Homeless Veterans
"It is part of our way to give back to the community…doing for those that either don't have resources or the time to do for themselves."

- Corporate Volunteer